KBTG boosts its strength to 'sustain and support' Thai economy
KASIKORNBANK (KBank)'s technology arm, Kasikorn Business-Technology Group (KBTG), is undergoing a major transformation. Under a concept entitled ONE KBTG: The Next Chapter of ONE, the firm is emphasizing corporate-culture reform, an agile transformation, and creation of a 'transformation community'. The aim, it says, is to establish KBTG as a strong tech firm whose driving force will help Thailand to avoid an economic crisis.
Significantly, KBTG's transformation coincides not only with seemingly irreversible changes forced upon people's lifestyles as a consequence of the COVID-19 pandemic, but also with looming national economic woes; a coincidence that the company acknowledges in its corporate strategy.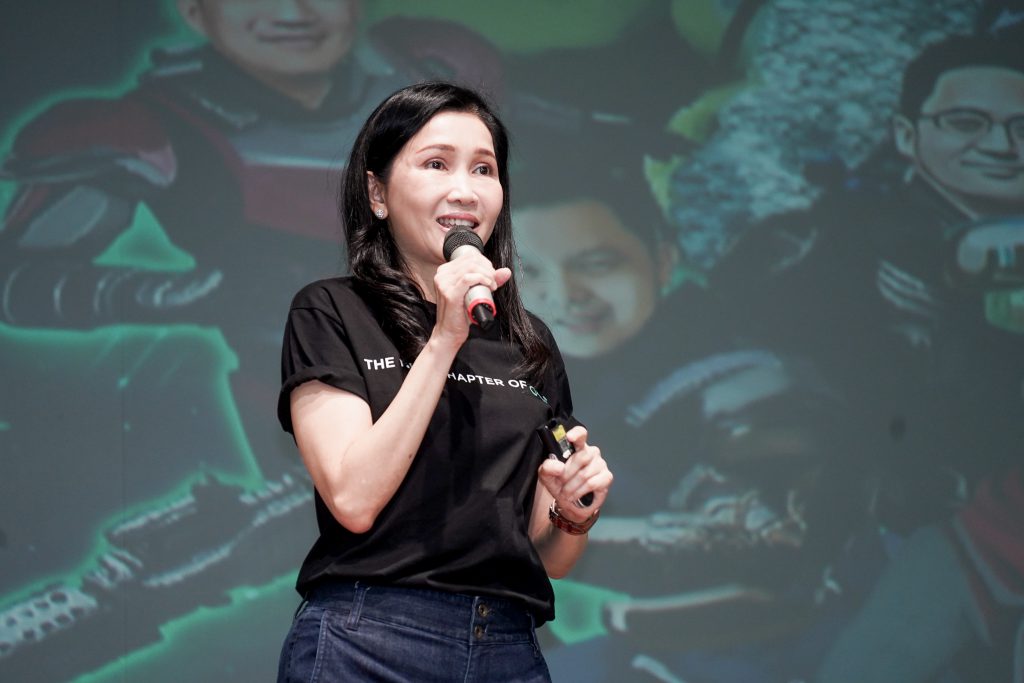 Kbank's Chief Executive Officer, Kattiya Indaravijaya, says the world was struggling with an economic slowdown even before the COVID-19 crisis struck. She points out that Thailand's gross domestic product (GDP) has grown by only a few per cent per year for several years. However, In spite of the changing situation, Kbank's goal remains unchanged: to empower every customer, individual and corporation, with full dedication.
KBTG was established to spearhead innovations in business technologies. Its new corporate culture fosters greater productivity, reduces costs and recognizes small contributors without risking profits. It says that the innovations and technologies it is currently developing will ensure that it is ready to fulfill its mission. And its parent bank is confident.
"Kasikornbank doesn't need to check competitors, or focus on being 'first'. Our key goal is to give our customers the best financial products. The world will remember the firm that delivers the best solutions or products," Kattiya says.
She says the strength of Thai banks – especially Kbank – is really second to none. The First Tier ratio of Thai banks stands at 15.8 per cent, and this is even higher than banks in Singapore and the United States. Moreover, their Liquidity Coverage Ratio (LCR) is a high 182 per cent – far better than banks in several other countries.
However, while banks are strong, their customers are growing weaker due to the COVID-19 crisis. Consequently, banks have to help their customers to weather the storm. At present, Kbank's customer portfolio has the largest numbers of Thai small- and medium-sized enterprises (SMEs).
"We will move forward with our customers and partners, and turn Thailand into a powerful nation in this region. Our members may have different sets of capabilities, but we share the same goals. The new chapter of KBTG is one of our missions, and we are confident that we can make it happen with success," Kattiya says.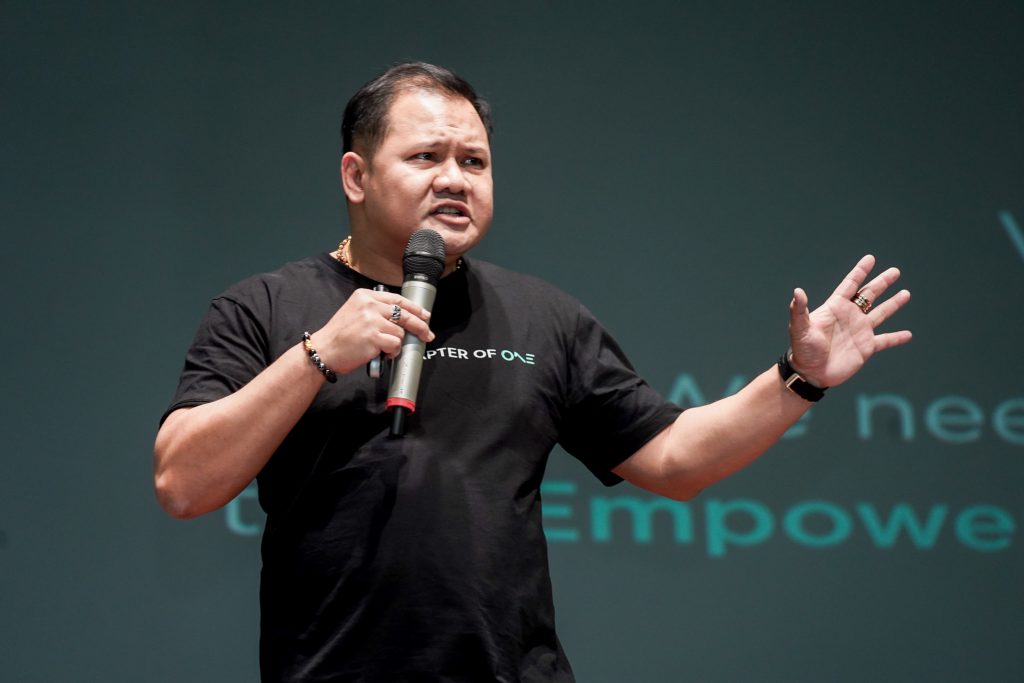 KBTG's President, Ruangroj 'Krating' Poonpol, says the world has been undergoing dramatic change. Something that might once have taken two years to happen is suddenly happening in just two months. Many Thai firms, and Thai people generally, are noticing the accelerated rate of change.
E-commerce has now become a norm, with practically everyone placing orders online. It is as if every day has a double-date promotion (like the 9.9 Campaign, on the 9th day of the 9th month). Businesses have jumped into the online world, creating 100-per-cent growth.
InsureTech trailed about two years behind FinTech before the COVID-19 pandemic. But after the coronavirus emerged, it was no longer difficult to sell insurance products online. In just two months, about seven-million insurance policies have been issued online, with premiums totaling Bt3 billion. Before this, it took insurance firms 10 years to sell 26 million e-insurance policies. Food-delivery businesses, meanwhile, have enjoyed 150-per-cent growth. Also trending now are online courses and exercise-at-home services. All these developments have been paving the way for the "Work, Play, Stay at Home" lifestyle, as well as the "At Home" economy.
"Consumer behavior has changed drastically. The world has changed before you know it," Ruangroj says.
Sadly, such changes have perpetuated a disruption that leaves many people out of work. This year has seen the highest number of fresh graduates join the unemployed. KBTG has tried to help them by offering free online courses. It hopes the courses will record 500,000 learning hours by the end of the year.
In Ruangroj's opinion, enterprises must have a social license and a social obligation. Given the disruptions triggered by the COVID-19 crisis, people are turning to the business sector to lend a hand to the Thai economy and Thai society. As one example of a country facing the fact that the world has changed forever, Singapore, one of the world's wealthiest nations, has announced that it will never be the same again.
"KBTG is going to survive as the strongest and best tech firm in Thailand," Ruangroj says, "and our mission is to support and sustain the Thai economy."
Prior to the COVID-19 crisis, KBTG had already begun its transformation. But the pandemic has forced it to accelerate its plans, under pressure from the reality that KBank is Thailand's leading bank for SMEs, with about 40 per cent of the country's small- and medium-sized enterprises among its customers. Recent performance shows that SMEs generate 30 per cent of Thailand's gross domestic product and employ 85 per cent of its workforce.
In order to convince its employees that the job they are doing is meaningful, KBank compares itself to two of the four chambers of Thailand's heart, and nearly half of its blood vessels. Employees are invited to believe that they are stimulating the heart of Thailand and driving circulation along about 40 per cent of its blood vessels, with KBTG representing the brain of that heart. However, at present, the two remaining chambers of the heart are growing weaker, along with other parts of the body.
KBank has thus planned a strategy to strengthen and spur the Thai economy. It has three main parts:
Reimagining SME banking and consumer finance: Focusing on giving credit to all SME customers, KBank will agree to curb its profits and help to sustain customers' businesses.
Democratize saving, investment and insurance: KBank plans to educate people, giving them financial literacy so that they learn to save money, invest, and buy the right insurance products. Such major components promise a healthy financial life. Extra cash can be used for investments, which promise a good retirement life. In the event of emergencies, there will be insurance to help.
Penetrate regional markets: Transforming itself from a traditional bank into a tech firm, KBank is developing innovations for everyone. No matter where customers are and no matter what business they pursue, these innovations will be useful and relevant. In one of its latest developments, KBTG dispatched its first employee to Shenzhen, in China. The firm intends to raise the number of its overseas staff to 400 in the future. These people will be working at K-TECH in Shenzhen, as well as in Myanmar.
"Early this year, KBank was named one of the best 20 banks in Asia-Pacific – the only Thai bank to receive this honor. This happened because KBank differentiated itself via KBTG. My dream now is to make KBTG a 'top-of-the-mind' brand whenever people think of Thailand," Ruangroj says.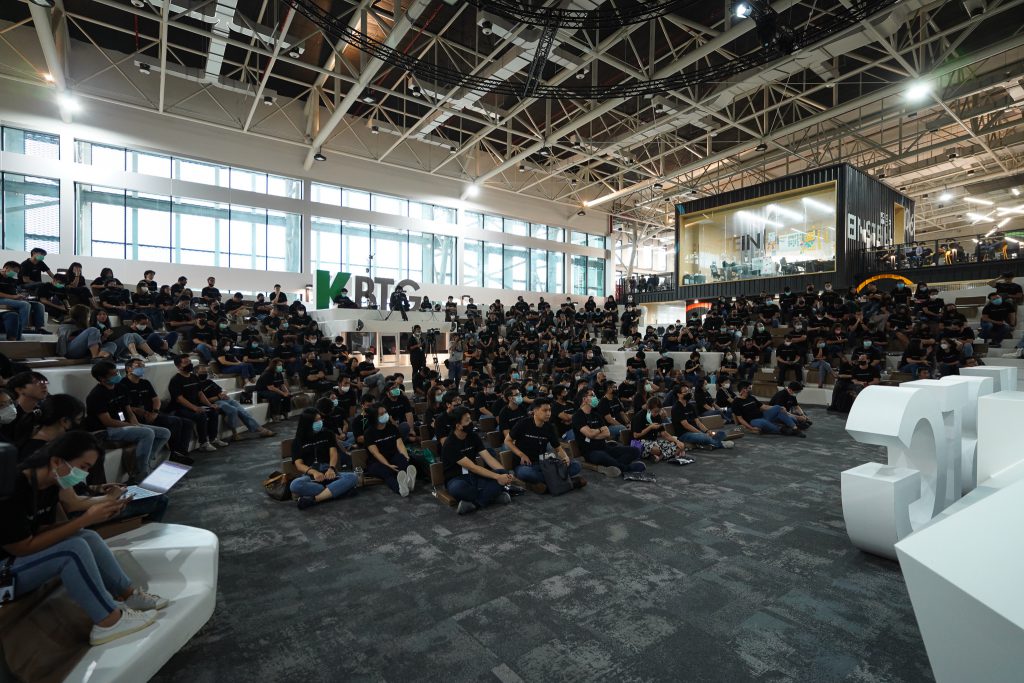 Key Components for Transformation
In addition to its strategy to boost its business strength, KBTG has also made internal changes to empower and unify its people under the ONE KBTG concept. The three components of the concept are ONE KBTG Culture, One Step Ahead thru KBTG's Transformatio, and Be a Part of KBTG's Transformation.
The company is pursuing a goal of engaging every employee in the development of innovations. Not only this, but employees are also encouraged to make their work systems more agile, reduce work times, and generate higher productivity.
ONE KBTG Culture
KBTG's Head of Employee Experience and Cultural Transformation, Apireudee Singhasenee, says that because corporate culture influences people's feelings and behavior, the capacity of a company to successfully implement its strategy depends a lot on this aspect.
"Strategies give guidelines about how business should be conducted, what goals to pursue, what objectives should be in sharpest focus. But success ultimately depends on people and their culture," Apireudee says.
KBTG has planned for changes to its corporate culture in discussions with executives and target groups, as well as in workshops. The plan has four major parts:
One step ahead: Employees are expected to think anew and do anew. In other words, they should innovate at all times. They should undertake constant development "outside the box". The key, they are told, is to think big and start with small steps. They must learn fast and go fast. If they fall, they should stand up quickly and, avoiding the same mistakes, venture into new things.
One goal: Employees must understand their own goals and those of their team and the company as a whole, and establish links between them. They should make sure their goals and the work they do complement the firm's operations.
One team: Employees are encouraged to think about moving ahead together. "We before me" is at the heart of this component. Employees are expected to look at the overall picture, and when a problem arises, they should work together to solve it. Blaming others for problems is strictly discouraged. Team members should also be in constant communication and everyone should be updated if a change occurs. Deep listening is essential. Employees should make recommendations and create solutions so that the company can move ahead.
Number one: Employees should improve themselves all the time by searching for knowledge and pursuing "the best". They are encouraged to maximize their potential in a bid to present the best solutions and outcomes for customers.
"If our firm has all four elements, it will have the image of a dedicated, determined and ambitious person. It's the type that strives to be No. 1, and presents the best to customers. If we look like this, our customers' confidence in us will grow," Apireudee says.
One Step Ahead through KBTG Transformation
The assistant managing director of the KTBG Academy, Thanussak Thanyasiri, says KBTG made several earlier transformations, but had no results to show. A "silo mentality" prevailed to a point where staff sometimes didn't know where to get information that they wanted. After often hearing these messages, he realized that the past transformations had not fulfilled all their goals.
As a result, the company has undertaken the latest transformation. Thanussak's team is in charge of removing obstacles by adopting the following five principles:
We are agile: KBTG is changing its approach to work in order to reduce redundancy. A "BU-IT Scrum Team" has been established to provide cross-functional work by working with product owners and supportive project partners and taking care of tasks related to security, enterprise architecture, infrastructure, and so on. At its disposal areAgile Coach and advice-giving "gurus" with experience from leading tech firms.
How we code: Engineering excellence is used to test the quality of programs so as to encourage greater coding quality and to set higher standards. New employees are re-educated about coding. At KBTG, coding that would normally take an experienced person about 10 days to understand, takes just 10 minutes, with the help of automation.
Automate the way we test: The quality and speed of coding is raised by end-to-end testing. Codes must be well-tested, have the highest quality and serve customers well.
Towards fast and secured deployment: Development Security Operations (DevSecOps) is one point of focus in order to ensure that problems that usually arise in the late stages of development can be detected earlier. Automaton features should be enabled as much as possible.
Knowledge at our fingertips: The company aims to establish a single database of system development. This will make it easier for employees to access and understand information, when it is entered into the single database from various sources.
"This time, we are staging end-to-end reforms," Thanussak says. "As we seek to understand problems from the beginning to the end, we have engaged all of the relevant people at KBTG. Thanks to their engagement, participants can create higher productivity, have more time for their work, and get at least two hours a day for self-learning. With this approach, our employees have higher job satisfaction and our firm enjoys greater productivity,"
Be a part of the KBTG transformation
The Senior Head of the Technology Academy, Chutima Kasemkornkij, says KBTG has now established a transformation community and has engaged all of its employees in the process of thinking, making recommendations, and experimenting with new ideas.
Agility, DevSecOps, and test automation: KBTG must boost its agility with automaton, to reduce the time taken to carry out simple routine tasks. System testing, which used to be a part of downstream work, must now be treated as a part of upstream work. Testing must be done frequently.
Knowledge Management: This element aims to ensure that employees get the right answers at the right time. To reduce staff time spent in searching for answers, all employees are encouraged to serve as content creators.
Information is thus gathered for general use. Platform developers have also been appointed to create spaces for staff to ask questions and receive answers.
Software development excellence: A new standard has been set for developers to improve themselves, with comments and reviews given by other developers. In this environment, anyone working on software will find it easier to learn and work faster.
Process and service excellence: This aims to make KBTG a lean operation. If employees think that their work processes are not lean enough, they are encouraged to make recommendations.
"We will never clinch success or help Thailand to transform if we fail to work as a team", says KGTB President Ruangroj. "But if we are ONE KBTG, we will be ready for any battle. Our mindset will change from 'me' to 'we'. Success will be meaningful only when there are friends to celebrate with. If we fall down, we will still have a shoulder to cry on and we will have the courage to fight on. Together, we will always survive".
At the end of an event marking the announcement of ONE KBTG: The New Chapter of One, KBank Chief Executive Kattiya told The Story Thailand that her bank was proud of KBTG. Although KBTG is relatively new, it has already created several exciting innovations, such as K PLUS. This app has already attracted more than 13 million users, and Kattiya says both she and KBank have appreciated the efforts and contribution of the bank's technology arm.
She adds that tech solutions are meaningless if they are not adopted by businesses for good use.
"KBTG can go very far. Its customers are not just here in Thailand, but also beyond. We want to bring good things to the whole region," she says.