Red Hat Inc, a US-based global leader in open-source software solutions, is joining other tech giants in integrating generative AI into their products and services, according to its top executives.
Matt Hicks, the President and CEO of Red Hat, said at the LIVE Virtual Media Roundtable on May 24, that he expected to see a lot of innovations based on open source with generative AI technology gaining traction and taking center stage in organizations. 
"We want to make sure that we're positioned well to be able to capture that and apply it to enterprises. In terms of utilizing this in our own products, these techniques are things that we have used in offerings like Red Hat Insights for a long time," Hicks said.
He was speaking during the tech giant's annual conference Red Hat Summit 2023 organized in Boston from May 23-25.
The CEO said the generative AI approach would allow Red Hat to experiment more, train with data in more efficient ways, and see more adoption in areas it has already been applying similar techniques. "But it will just move faster with a more exciting experience," he added.
Hicks says the progression from machine learning and deep learning to generative AI is exciting as the technology does not require labelled data, allowing quicker experimentation with sequential data. And generative AI also provides the opportunity to start with broad foundation models and then train them on specific data incrementally.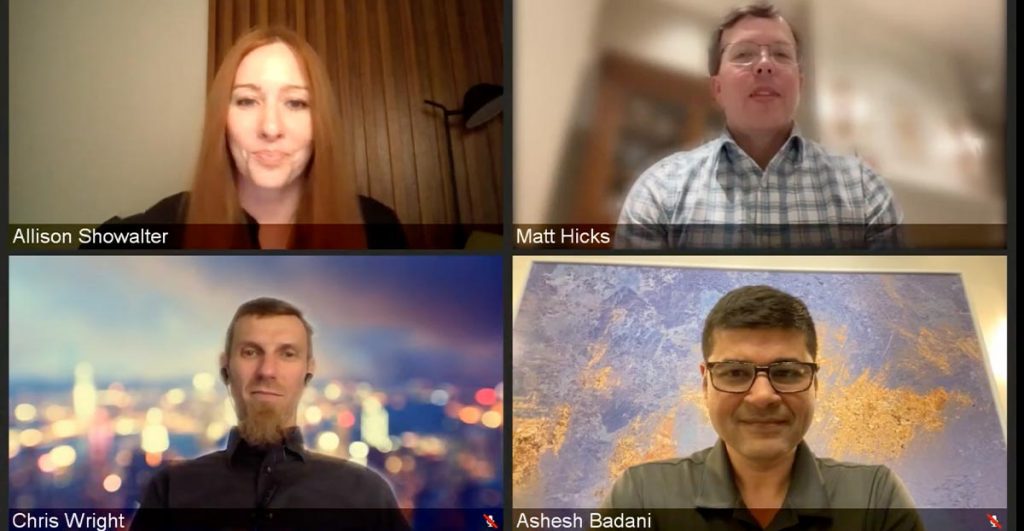 Cautious adoption of AI
Having created a stir in the tech industry, generative AI is a type of artificial intelligence technology that can instantly create a wide array of content, such as computer code, essays, emails, social media captions, images, and poems. It is the technology behind popular programs like OpenAI's ChatGPT.
Generative AI models learn the patterns and structure of their input training data to generate new data with similar characteristics.
However, businesses have been cautious in adopting artificial intelligence. As organizations venture deeper into AI, establishing trust in core models, especially those trained on extensive data sets, becomes crucial for understanding the underlying data and the resulting outputs.
"We often describe to our own teams the challenge of using some of these models for coding recommendations, as we live in the world of software licenses and copyright law," Hicks said. 
"And you have to stay within those guide rails. You can't just take code because it's successful and put it in your products."
The CEO emphasizes the importance of understanding the origin of the data used for training the models and the source of the recommendations, a process demonstrated in their collaboration with IBM on Ansible.
He also insists on the importance of governance – understanding the reasons behind specific outputs, the nature of the input data, and how it might change as models are incrementally trained with new data over time.
However, for him, those challenges are not insurmountable. In his view, it is inevitable that new practices will be developed in those areas.
"Open source will be a large driver of innovation here. Just like open source has been for code, it will be in the model world, in the data world, and in governance. But I think we'll need those components to start moving [AI] into production and mission-critical areas," the Red Hat CEO said.
He voiced confidence that Red Hat's open-source development model could help "unlock the potential" of AI for enterprises.
"There's a great opportunity in this space of AI for us to move beyond impacting code into other domains and help enterprises be able to leverage that innovation. This new opportunity ahead of us will stretch us into data and other domains that the open model can be really applicable with."
Based on accurate data
Meanwhile, Red Hat Chief Technology Officer Chris Wright said that while AI-based programs like ChatGPT build their large language models (LLMs) – a type of AI that can mimic human intelligence – on essentially all the publicly available data it could collect, Red Hat's LLMs are curated and domain-specific. These LLMs have been built on data that Red Hat knows is correct, he said. 
The CTO noted that responses from conversational generative AI chatbots like ChatGPT and Bard (developed by Google) are well phrased but not always accurate, which is "not OK in an enterprise context".
He said that enterprises are using foundation models and focused transfer learning to train very specific datasets, perhaps even their own data, to help advance their businesses.
"Our focus is on integrating these tools into our platform. As such, we developed Ansible Lightspeed in partnership with IBM, an expert in generative AI and domain-specific AI techniques. This partnership has enabled us to use natural language to generate Ansible Playbooks," Wright said.
Ansible Lightspeed helps users of all skill levels to create Ansible Playbooks using AI-generated recommendations, enabling them to automate tasks using English language commands.
Red Hat's OpenShift AI powers IBM's Watsonx.ai platform's generative AI services, facilitating scalable, intelligent applications and services across enterprises. Customers can fine-tune open source LLMs with domain-specific data, improving their accuracy for different use cases.
The tech giant recently introduced new features for its OpenShift AI, leveraging the power of open-source technology to provide a scalable foundation for IT operations while fostering an ecosystem for data scientists and developers.
5G a 'game changer'
With the advent of 5G, the fifth-generation technology standard for broadband cellular networks, Red Hat's Wright views it as "a really major change in the networking world". For him, the additional bandwidth, reduced latency, and improved density of connections in the 5G network help to expand enterprise use cases, which in turn require enterprise-focused applications.
5G is expected to drastically scale hyper cloud adoption and edge computing through Internet of Things (IoT) devices.
"It's a really important place for Red Hat in our ecosystem and a huge game changer for many different industries across different enterprises," Wright said.
Hicks agreed about the opportunity that 5G has to offer. "We work with a really strong ecosystem of partners and equipment providers. And we're really excited about the opportunity with 5G, because we are seeing that as a global trend where it certainly will be the next wave of telecoms," he said.
OS for 'data center on wheels'
Red Hat is also in collaboration with American automaker General Motors (GM) in the development of software-defined vehicles that run on the Red Hat In-Vehicle Operating System, which is based on the tech giant's flagship product Red Hat Enterprise Linux (RHEL).
"The work that we've done with GM has been focused on bringing our flagship Enterprise Linux product into the vehicle," Wright said, describing a vehicle connected to the network as a "data center on wheels".
"This is another key area RHEL can do in vehicles. It can supply the underlying platform for the infotainment system as well as the ADAS, or assisted driving and autonomous driving system. Those have differing levels of functional safety requirements," he said.
"From an engineering perspective, we're making major strides in being able to deliver functional safety, which is a fundamental requirement for any in-vehicle offering."