dtac has joined forces with the Bangkok Metropolitan Administration (BMA) and the Thailand Internet Crimes Against Children (TICAC) Taskforce in a school tour to educate students at BMA-run educational institutes about online risks. The tour kicked off after findings show 20 per cent of Thai children are at risk of being sexually exploited online. Across the world, Thailand ranks 2nd when it comes to the percentage of online exploitation of children. Some Thai youngsters have exposed images of themselves online for money, poignantly exposing inequalities in the country. Over 2023, dtac aims to educate senior primary students across Thailand about online-exploitation threats via dtac Safe Internet project.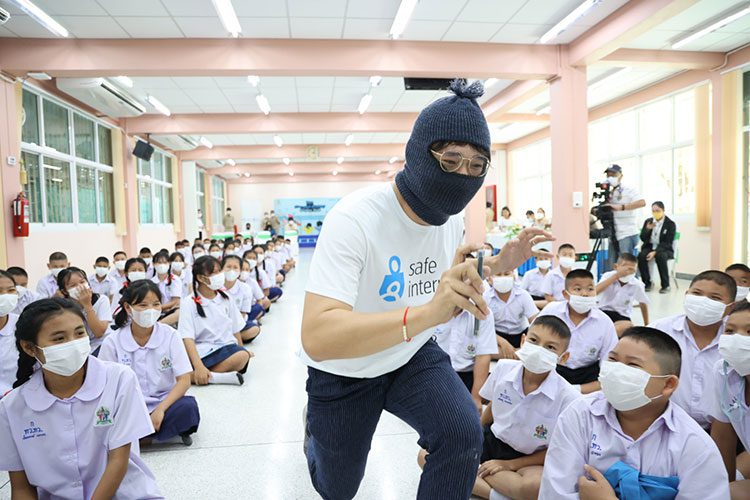 Thai Children are at Risk
Police Colonel Runglert Kantajan, superintendent of the TICAC Unit, said in his capacity as the head of the TICAC Taskforce that there were big risks of online child exploitation in Thailand. The report by National Center for Missing & Exploited Children (NCMEC) shows a significant increase in reports of Child Pornography detection in Thailand, with 117,213 reports in 2019, 396,049 reports in 2020, 586,582 reports in 2021 and 523,169 reported in 2022. In addition, the number of dark webs containing sexual exploitation content of Thai children also grew by five times compared with the previous year.
According to the Royal Thai Police's statistics, one predator can victimize up to 1,000 children. Therefore, up to 20 per cent of Thai children are at risk of being sexually exploited online. Of all child victims, 56 per cent have chosen to keep quiet about their ordeals. Struggling with economic inequalities and income gaps, some Thai youngsters have also agreed to show their sexual images or VDO clips in exchange for money or gifts.
"Online communications significantly enable predators to connect with children fast and easily. Exploiting children's vulnerabilities, they use lies, coercion, and pressure to get what they want from children. These criminals' offences are considered human trafficking. Their crimes are grave in nature because they hurt the rights, liberties, dignity, and security of other humans," he said.
Thai laws, so far, impose action against predators only after damages are done. Police therefore cannot do anything when potential predators just engage in Cyber Stalking, Grooming, or Sexting. Boosting children's digital literacy and guards against online sexual exploitation therefore has crucial importance. If such crimes happen, there are always digital footprints that are hard to be wiped out completely.
BMA Toughens Up Against Online Child Exploitation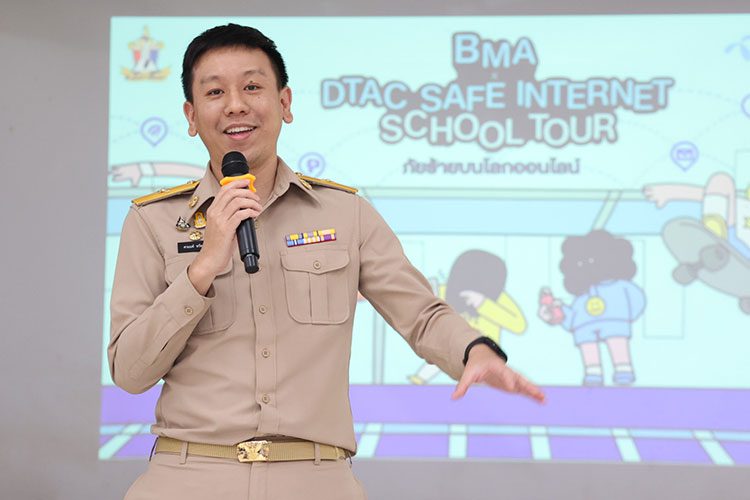 Sanon Wangsrangboon, a deputy governor of Bangkok, said BMA had operated 437 schools across all 50 Bangkok districts. These schools have taught 261,160 students. From June 2022, BMA has partnered with dtac Safe Internet in promoting safe internet usage among BMA-run schools' students. To date, the "BMA x dtac Safe Internet School Tour" training has already covered more than 10,000 students aged between 11 and 13 years old (Pathom 4 – 5 levels) with aim to boost students' immunity against online child exploitation. As the training raises children's understanding of sexual exploitation and processes, they will be able to properly handle risks. Surveys during training reveal that about three per cent of students were asked, threatened, or pressured to send sexual images or commit sexual acts online. Up to 13 per cent of these students have digitally sent their images, video clips or personal information to strangers. About three per cent have received sexually-suggestive images, texts or video clips. Predators have reached out to children via social media, online games and new applications that are not yet popular among adults.
"Police records and surveys conducted under BMA – dtac collaboration have reflected the severity of online child exploitation, which needs to be urgently addressed. As the deputy Bangkok governor in charge of BMA-run schools, I am ready to prioritize efforts to solve this problem. We must urgently educate children and boost their digital literacy to stop this problem," Mr. Sanon said.
dtac's Training Targets Senior Primary Students
Recognizing the severity of online child exploitation, the United Nations (UN) has addressed it in Sustainable Development Goals (SDGs). Targeted for fulfilment by 2030, Item 5.2 of SDGs seeks to eliminate all forms of violence against all women and girls in public and private spheres, including trafficking and sexual and other types of exploitation, while Item 16.2 aims to end abuse, exploitation, trafficking and all forms of violence and torture against children.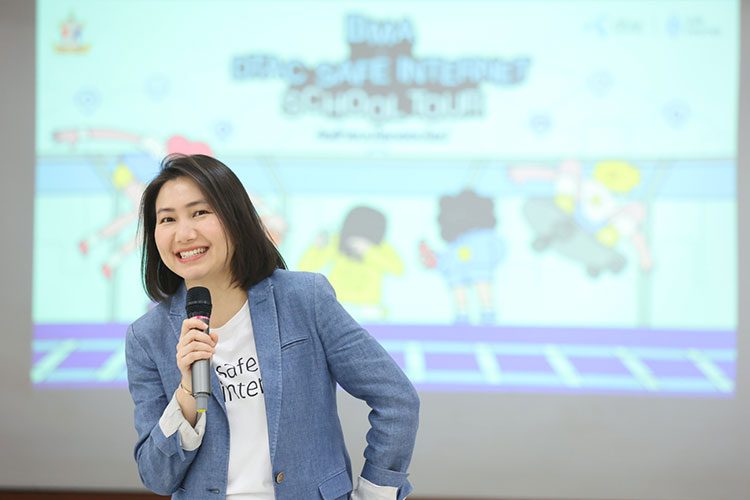 On-uma Rerkpattanapipat, senior vice president for the Communications and Sustainability Division at Total Access Communication Public Company Limited or dtac, said as a telecom operator dtac was aware of online child exploitation that included sexual abuse. dtac Safe Internet project therefore not only boosts children's access to educational resources but also promotes responsible & safe internet usage among students and teachers. Since 2022, dtac Safe Internet project has worked with the BMA's Department of Education in conducting training and activities to raise awareness and understanding of online and offline sexual exploitation. Efforts have also been made under the collaboration to raise public awareness of the issue and engage netizens in combating the problem through communication campaigns. dtac now plans to expand the training further to cover Pathom 5 and 6 students nationwide from this year onward.
"Boosting youth's immunity against online child exploitation marks the start of our efforts to tackle this problem. We know the complete eradication of online child exploitation requires the government sector, the private sector, and civil society to work together in raising public awareness of the online child exploitation, supporting strong legal enforcement, and fostering timely response"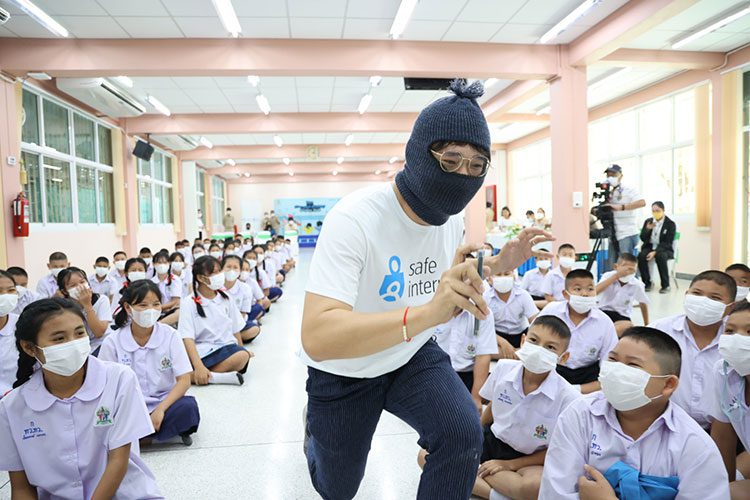 VinAI launches groundbreaking driving technology at CES 2023
Psychedlic, Real, Retro and animal trends will dominate in 2023