Company transforms, setting up central development-excellence department and 'developer experience' team
KASIKORN Business-Technology Group (KBTG) has announced a major internal transformation that aims to prepare the organization to become Southeast Asia's best tech company and to take a place on the world stage.
The changes will focus the company's attention on empowering its software developers.
KBTG's Assistant Managing Director for Software Development Excellence, Jirat Srisawat, says the company has established a new Software Development Excellence Department, which includes a new team called Developer Experience, or DevX.
The move reflects the realization that developers are the company's most important personnel, if it is to create and develop new innovative products and services to serve the needs of customers. KBTG's developers needed a platform that will make their work easier, faster, and more efficient, he says.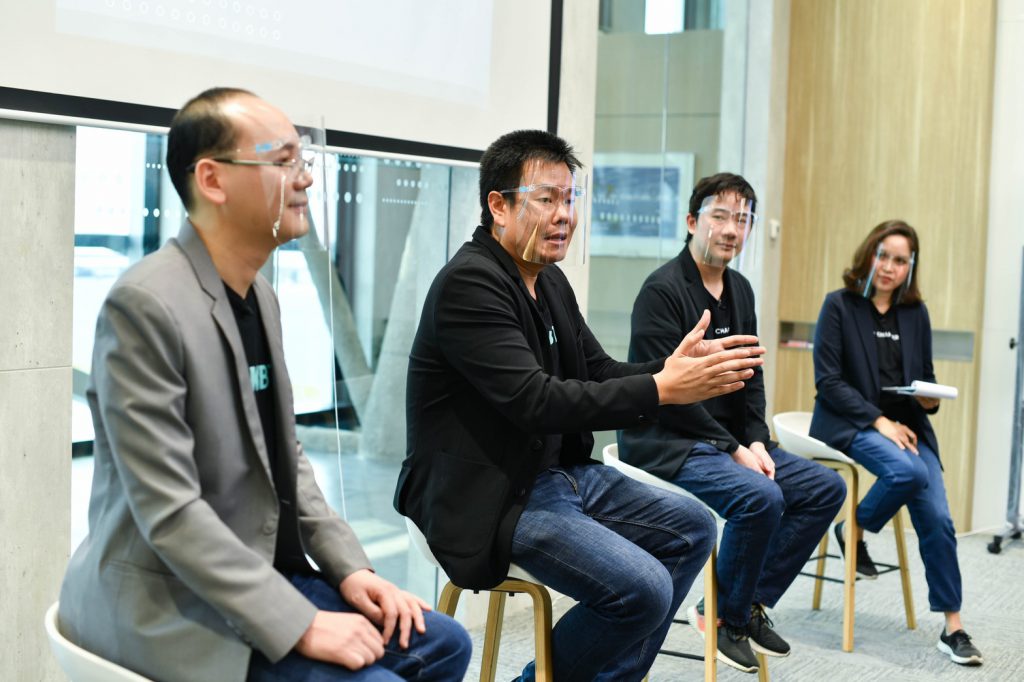 The new Software Development Excellence Department will consist of central teams to leverage the company's software development, and among other things, they will improve standard practices and create tools for developers. The department will also include existing 'guilds' among KBTG's developers – groups of developers who are interested in particular areas of technology, such as a Mobile Guild, GO Guild, BA Guild, Agile Guild and Java Guild.
The role of DevX will be that of a Center of Excellence for developers. It will develop standard practices and automated tools and offer experience to increase developers' competence.
"A central team is common practice among global giant tech companies, such as Google, Apple and Uber. The teams may have different names, but the concept is the same: to support and facilitate the work of developers in order to make software development easier, quicker, and more efficient," Jirat says.
The Software Development Excellence Department's job is to develop practices and tools to cover a developer's entire journey, from learning through design, coding, testing, building, releasing, monitoring and debugging. The department will therefore play a key role by enhancing the productivity of KBTG's software development.
Initially, DevX will focus on three things: API specs as code – helping developers to use automated coding and spec developing; combining three pillars of observability into one standard of white-box monitoring, included logging, metrics, and tracing; and knowledge platforms such as Knowledge Portal, Golinks, and Universal Search Engine.
Aiming to lead the regional market
KBTG's Senior Principal Visionary Architect, Thadpong Pongthawornkamol, says both his company and KASIKORNBANK (KBank) – its parent – aim to be regional players. Further, KBTG wants global recognition. Therefore, the company needs to transform its software-development processes to improve them throughout the whole 'development journey'.
Creation of a center of excellence for software development is a common strategy by which giant global tech firms focus on development processes. KBTG expects that by adopting this practice, its developers will be much more capable of creating products and services to fit the market's needs in a short period of time, Thadpong says.
"Developers are very important for doing business at this time, for both KBTG and KBank. We will create solutions to give our developers more power and skills to develop new innovations," he says, adding that KBank's business-expansion strategy is one of "Assets Light, Productivity High".
Initially, the Software Development Excellence Department and the DevX group will work to support the expansion of KBTG and KBank, but in the longer term they are expected to help all software developers in Thailand to improve their performance. KBTG's mission is not only to create a place for its technology on the global stage, but also to move Thai technology generally towards world markets, Thadpong says.
While the new department is not expected to generate direct revenue, it will aim to create benefits and indirect revenue for KBank's customers.
The challenge for DevX
The challenge for DevX is to play the role of a 'developer of developers'. The group will aim to improve engineering productivity, agility and the quality of developers, and to do this, it will need teams with varied skills. These will not be limited to 'soft skills' like coding and programming, but also 'hard skills', such as communicating with developers, determining their needs, and creating solutions and tools.
"They will need the skills of both a startup founder, who gets to know the pain points of customers, and a developer, who is capable of creating something to solve their problems and make their working life better," Thadpong says. "Our challenge is to find the right people and put them in the right jobs."
Tools can overturn the traditional way that knowledge is shared among developers, by creating a knowledge portal that developers can access and use immediately, rather than wasting time in technical discussions. Thadpong says this is one mechanism that the Software Development Excellence Department plans to create for the use of KBTG'S developers.
"We hope by 2025 to see KBTG become a hub of tech companies in the region," he says. "Currently, we have around 50 people, but that is not enough. We need more people to join our team, with the same dream of driving Thai technology to the global stage. We welcome all of you. Send your CV to recruitment@kbtg.tech."