Advanced Info Service (AIS), Thailand's major mobile network operator, is issuing digital badges to participants of its "AIS Go Green" tree-planting project.
The project is inspired by the Bangkok Metropolitan Administration's commitment to make the capital greener and better by planting at least 1 million trees across the city.
AIS pledges to help grow a total of 100,000 trees between 2022 and 2025 through its AIS Go Green project.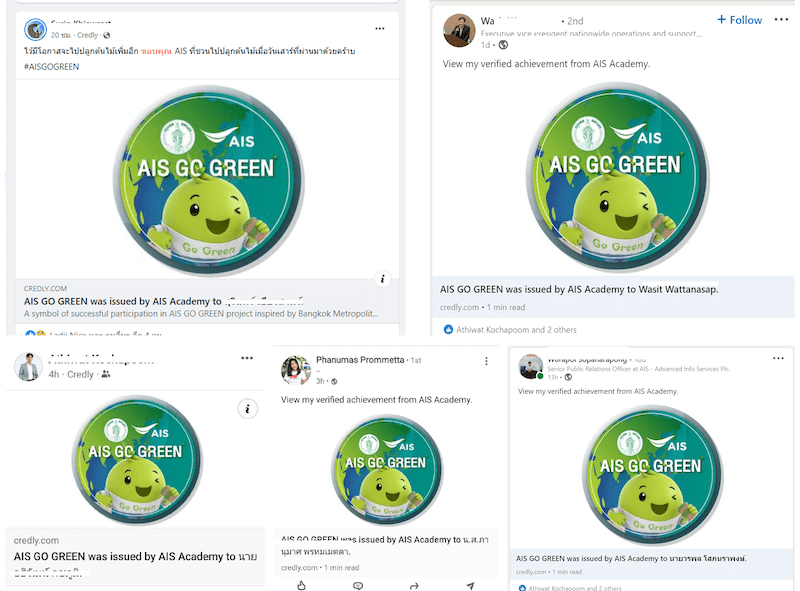 The company's chief executive Somchai Lertsutiwong says AIS wants to support Bangkok governor Chadchart Sittipunt's policy of tackling environmental issues in the city.
Participants of the AIS Go Green project will be given digital certificates that they can post on social media. This move is aimed at inspiring fellow netizens about tree-growing to make the world a better place, the CEO said.
The AIS Go Green digital badge is issued by AIS Academy, a centre for learning and developing digital technologies and innovations.
AIS Academy, which serves as a digital learning platform, is in collaboration with Credly-Everitas, Australia's leading provider of digital credential technology and services, in issuing digital credentials for the first time in Thailand.
These digital badges can be traced back to the issuing institution that provides online and offline training courses. The digital certificates are safe from falsification and are easy to be shared online through e-mail and different platforms, such as Facebook, Twitter and LinkedIn.
The digital credentials certainly are compatible with the lifestyles of young people in this digital age.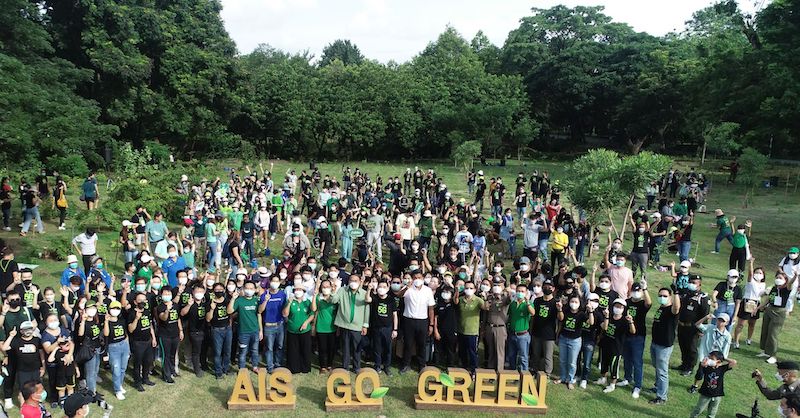 AIS decides to issue digital badges under the AIS Go Green project although it is just a tree-planting activity, the CEO says. This is because it is obvious that AIS wants to draw public participation and make the participants proud of themselves in helping create more green spaces for Bangkok.
The AIS Go Green digital badge serves as a symbol of success for the participants in contributing to an environmental cause for the city, according to CEO Somchai.
"This is a united force from all sectors to bring improvements to the environment, in line with the United Nations' Sustainable Development Goals (SDGs) on Climate Action," he said.
For AIS, this project makes use of its potential as a digital learning platform in environmental preservation activities. This project allows the brand more engagement with young people who have become increasingly aware of the need to protect natural resources and the environment.