SAP, a German multinational software company, has launched a new learning program accessible for all to help narrow the IT skill gap.
A global shortage of full-time software developers is expected to increase from 1.4 million in 2021 to 4 million in 2025, according to IDC Market Perspective.
With a faster-changing market, the skills possessed and learned by the workforce five years ago are no longer relevant to today's technologies. Continued learning and training are required to ensure success.
"Our learning platform Learning.sap.com aims to make it more easily accessible for everyone to learn at any time. The platform provides courses by expert trainers. We redesign the modules to allow learners to find the content and answers directly from Google without having to access multiple platforms," said Maxwell Wessel, Chief Learning Officer of SAP.
According to him, this platform helps reinforce skills for SAP employees and the tech ecosystem. It comes up with seven technical journeys in available portfolios.
The SAP Learning platform will help partners, customers and employees upskill their career improvement. Every year, about 24.5 million people around the globe are involved in peer learning and formal training.
SAP has 400,000 customers across the globe and 99 of the largest businesses run on SAP systems. As a change-driven organization, SAP needs to re-skill people on how to understand cloud, data science and functional content.
The free learning platform opens for the workforce to develop their career base and for university students to learn more. The learners can improve their functional skills to support the supply chain, finance, and others. SAP is proud of operating 47 training centers around the world and providing in-person training to millions of people.
SAP has provided web-based in-person training for more than four decades, with about 300,000 active users involved in formal training.
Empowering digital skills for talents in APJ
The company rolls out an expanded learning initiative at the SAP TechEd 2022 event recently held in mid-November, providing the broader digital skill initiative and SAP skills. The learning platform is open to all students from any university around the world.
Last year the company collaborated with the German government to initiate a scheme to help the unemployed re-skill, retrain and get jobs. The program is introduced for APJ this year and a couple of countries are in the pilot project, with about 400,000 participants. About 80 per cent of them were able to get IT jobs. Importantly the project helps people with non-IT skills to be trained in SAP skills.
The company also plans a specific program for women and inaccessible groups in APJ, which is its fastest-growing region.
"We do more than training and build a community for job seekers and career coaching. We announced a monumental initiative to upskill 2 million people worldwide by 2025 to further our commitment to creating opportunities through learning and development for all. Our digital skills initiative offers free certifications for the first 10,000 participants around the world included APJ," Wessel said.
People across APJ constitute 45 per cent of all learners on the site, and about 12,000 university students are engaged in the program every year.
Challenges and Opportunities for all
The IT industry's biggest issue involves the workforce compelled to specific platforms, namely Microsoft, SAP, Google, and Amazon.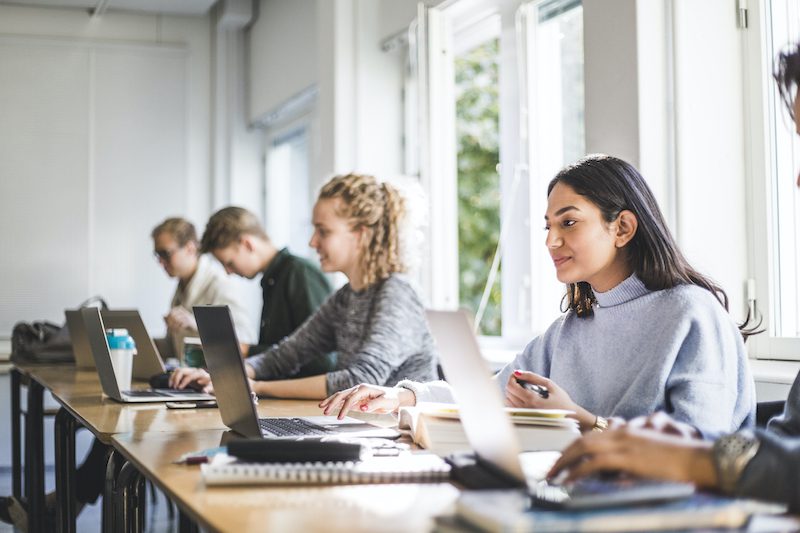 In the next three years, an estimated 98 million people will be graduating. The plan calls for bringing non-IT graduates to the tech ecosystem.
SAP has initiated the learning journey for workforces and graduates, focusing on how to develop low-code/no-code applications with the drag-and-drop capability to draw non-IT people into the tech and SAP ecosystems.
The company pioneered the project with women and inaccessibility groups. With the 99.8 placement rate, the skill shortage can be solved with the program, including building professional opportunities for people around the world.
The priority is the digital capability which requires no deep computer science expertise.
"I'm proud to build the digital capability of people with no need for deep knowledge about computer science to understand server management on the Google cloud platform.
Simultaneously we focus on building technical experts and developers on cloud skills and deeper technical skills. The more technical people we bring in, the easier we make for non-IT," said Wessel.
The platform provides advanced and intermediate levels for technical experts to learn more about cloud, containerization, and others. The learners are allowed to select the content level.
Experience with Thais
"I love Thailand. The most interesting thing I see is that Thai people are remarkably optimistic. The beauty of software development is we can build as we imagine," said Wessel.
The company has about 3,000 customers in Thailand and they can use SAP software tools as their way of business.
Women and the tech world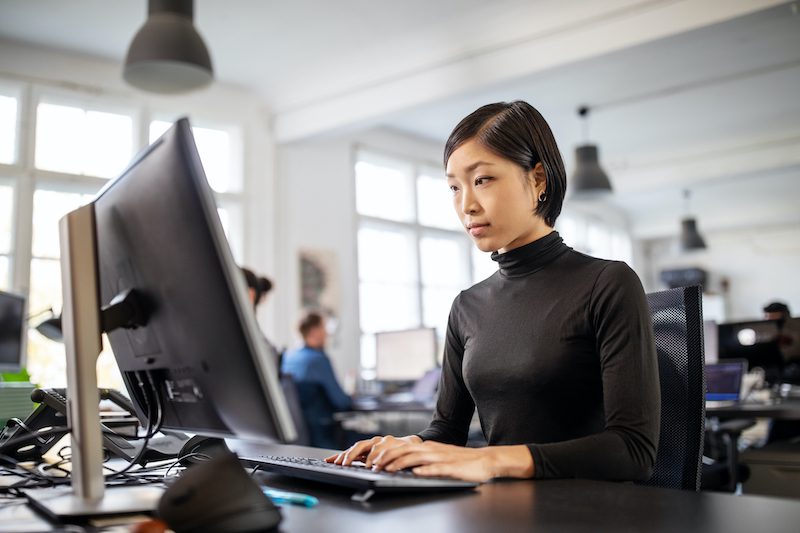 "Based on our experience, lower confidence in equal capability mainly involves women in technology. Then the project we are working on is to build skills and validate the people. We spend a lot of time doing hands-on training," said Wessel.
SAP focuses on certification because it was found that 91 per cent of those who get certificates have more confidence.
The learning platform is not limited to the technical group as it contains numerous introductory contents including what SAP does.
Credits for university students
The company helps Indian universities to create curriculums. The platform makes content available for a university alliance in which students can get formal credits at their university. The SAP alliance currently comprises 1,000 universities while the company's partnerships with universities around the world are growing.
CLO responsibility
Since 2014, SAP has held the position of Chief Learning Officer, with the responsibility for SAP employees, partners and customers to ensure the qualifications and skills for all.
SAP's broader ambition is to help professionals, the workforce and students improve their lives and opportunities through learning.
The company has embedded sustainability across its functions and deliverables. The training involves not just software but also the process of thinking. For example, how to make the manufacturing process and supply chain more sustainable. The most important sustainability is people's sustainability, Wessel said.