The transformation of Siam Cement Group (SCG) from a user of digital technology and innovation to a co-developer underlines the importance of boosting corporate competency with novel creations.
This is aimed at achieving environmental, social and corporate governance (ESG) goals and collaboration between different sectors for the country's digital sustainability under the concept of "To get there, together".
Digital sustainability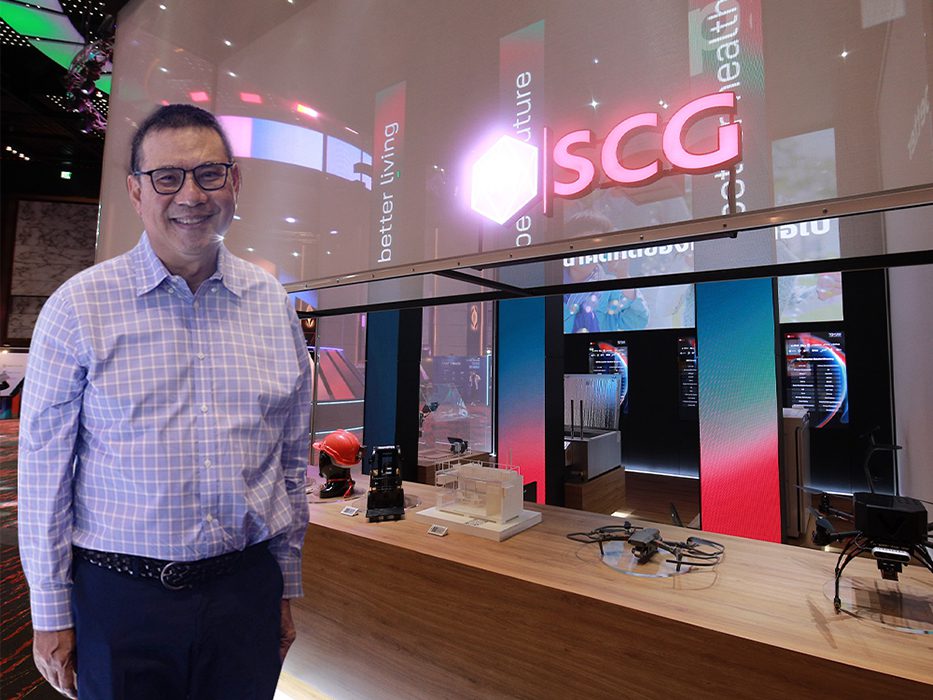 SCG President and CEO Roongrote Rangsiyopash told The Story Thailand that digital technology is an "important weapon" that can help the company achieve its ESG goals.
These include the development of technology to attain "net zero" emissions of greenhouse gases by 2050, the use of artificial intelligence (AI) in boosting the efficiency of manufacturing or supply chain management, and the development of innovations or solutions that are friendly to the environment.
"These are aimed at encouraging participation by customers and allies for mutual sustainability," Roongrote said.
He reckoned that corporations require cooperation from inventors to improve their potential in digital technologies, which in turn will benefit the existing users and those in the supply chain.
At SCG, the Digital Office or WEDO is established only for digital matters, according to the president. The unit is tasked with encouraging cooperation in developing digital technologies and innovations. These involve research and development and real use cases of solutions.
Setting technology goals
Nithi Patarachoke, SCG president of Cement-Building Materials Business, says the development of digital technologies and innovations is in line with SCG's business plans.
These involve innovations and solutions that create the best customer experience in two aspects — improving access to customer service and increasing communication channels for easier access to products and services.
He said digital technology helps the corporation to combine physical and digital work, such as developing an omni-channel system to allow seamless communications with customers both online and offline.
Also, SCG aims to take care of the environment and society through its production of green products while helping to build a low-carbon society with digital technologies and innovations in product development, manufacturing, and supply chain management.
For example, the Smart Living concept involves the development of products and services that improves convenience while promoting ESG. These include Home Energy Management, Solar Roof Solutions, Active Airflow System, Active Air Quality, and Wellness Home Hub.
"SCG focuses on developing open innovations. This means we partly design, invent and develop technologies — perhaps 20-30 per cent — before improving them jointly with our allies," Nithi said.
According to him, SCG allies are from the public and private sectors, civil society, academic circles, as well as startup companies. He said the goal was to make those innovations or solutions complete.
"We know that we can't do it alone. With the disclosure of the technologies in our hands, we are inviting potential partners. SCG aims to continuously develop technologies and innovations to create a sustainable ecosystem with high competitiveness," Nithi said.
Meanwhile, Apirut Vanchaam, the chief digital officer of SCG Cement-Building Materials Business, says the digital economy or smart economy starts with the understanding of customers and the market to ensure sustainable business growth. Regarding technology and innovation, the company has to shift from a "user economy" to a "maker economy" — a new model where everything can be produced by yourself.
WEDO has partnered with Thai researchers to create works that prove Thais can do it. Many of the creations have commercial potential, Apirut said. WEDO has the task of encouraging Thai researchers to transform themselves into inventors in a creative economy.
"Revenues from agriculture and traditional industries may be insufficient. We have to create what's known as soft power, which covers the digital economy, to increase the country's revenues," he said.
A clear example is the Offline Thai NLP Engine, developed as a key component for voice control systems, such as Siri or Alexa, as well as home appliances. With the engine running on a small computer, the systems do not need to be connected to the cloud or internet all the time.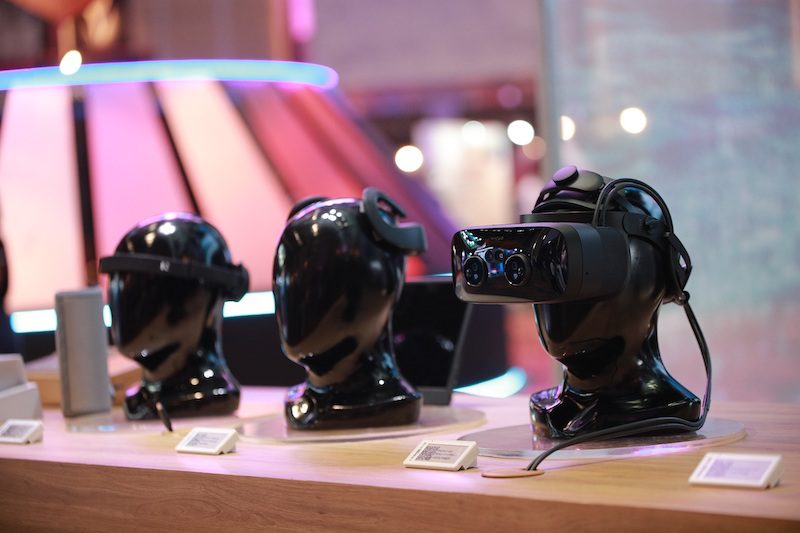 The engine can be used for eyeglasses for the blind with a micro camera capable of navigation in an offline mode. It can work with Internet of Things devices and appliances for home or industrial uses.
The Trinity IoT Ecosystem, based on the "smart home" concept, can work with technologies like Amazon Web Services (AWS). SCG collaborates with many real estate developers in developing the solution, which has been in use. The company also plans to work with its Chinese partners in developing various devices for residential projects.
At the recent Techsauce Global Summit 2022, SCG showcased many interesting technologies, including the Drone in the Box, a collaboration with a startup from Florida in hardware development and a startup from India regarding software development. Sensors can be attached to the drone to monitor large areas for security purposes.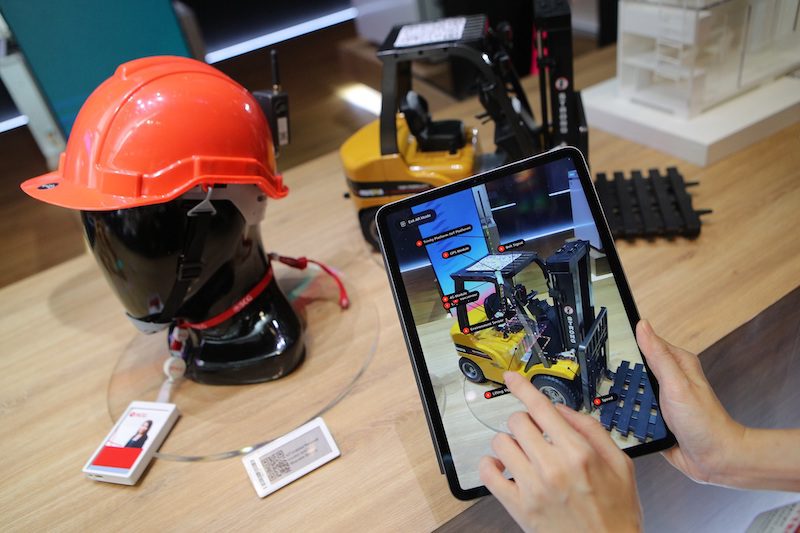 Another technology is "mixed reality" (MR), which uses virtual reality technology for training simulation.
"We participated in Techsauce for the first time four years ago to launch our corporate venture capital (CVC) startup. That was the beginning of the adventure," Apirut said.
In the past, according to him, SCG was mainly a technology user but this year the company is ready to work with its partners in pushing for the domestic development of digital technologies and innovations.
SCG has personnel that is well prepared for developing a new business model and building sharing economy, co-investment, and business incubation, said the executive.
Apirut concluded that with its own technologies, SCG has more potential for speedy business growth. As a result, it can reduce technology costs with a better chance of developing new business models that are impossible with old technologies.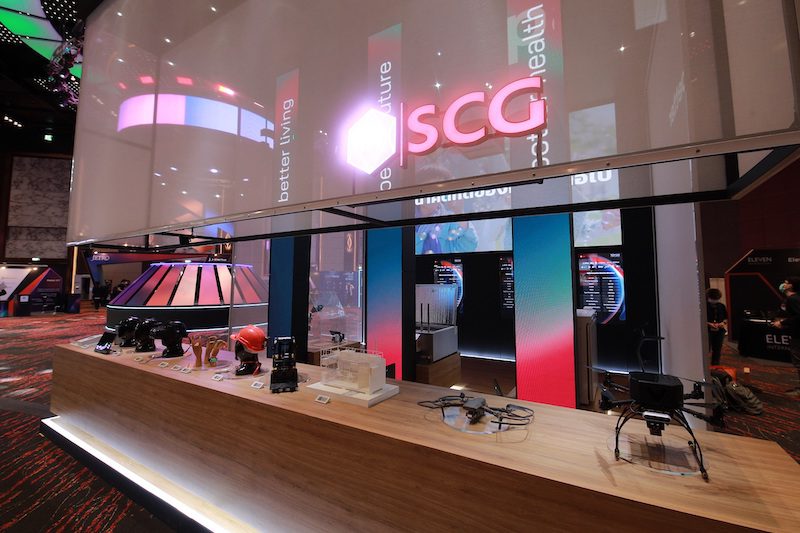 Regarding the "To get there, together" concept, Apirut says, SCG aims to achieve its goals — or "get there" — by producing solutions that are workable with technologies that help cut costs and bring sustainable growth. Also, the company is open to all forms of cooperation — or working "together" — with its business partners and joint ventures on technology development.