Singapore is looking to work more closely with Thailand over digital and green economies as part of their collaboration in the innovation space, says Gan Kim Yong, Singapore's minister for trade and industry.
Gan also said that the island state aims to work with other Southeast Asian neighbours to create and generate an innovation ecosystem to help their startup companies grow strongly.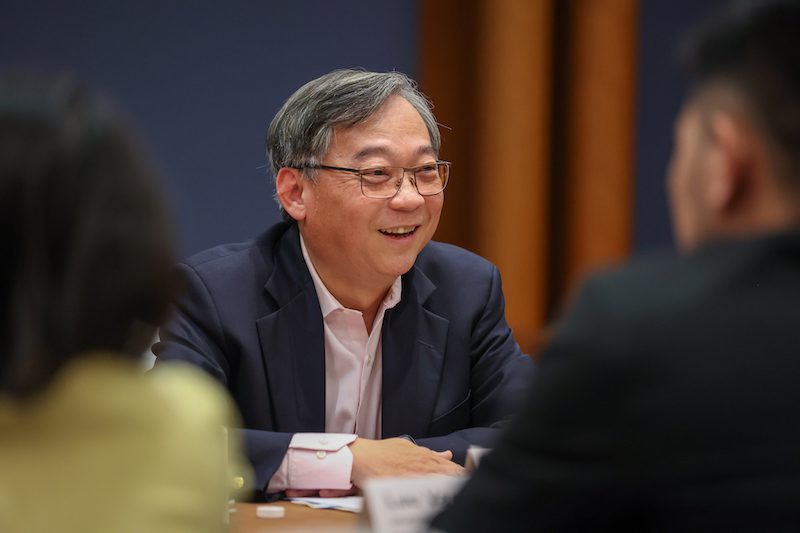 "We will be very happy to work with Thailand digitalization. Thailand is quite advanced in the digital economy and many of our corporate enterprises are highly digitalized. If we can look at how Thailand and Singapore can cooperate in digitalising our enterprises and fully integrate digitally, this will strengthen our collaboration," he said.
Keen to work with Thailand
Involving the green economy, the Singaporean minister said that both Thailand and Singapore need to think about decarbonizing industries, which require the use of new technologies. He said solar energy and hydropower are among the areas that Singapore is "keen to collaborate with our partners in Thailand", in addition to green financing and carbon credit trading.
According to him, such collaboration will require innovation and investment in research and development, connecting the two countries in the innovation space.
He was speaking to the Southeast Asian media at the side of Singapore Week of Innovation & Technology (SWITCH) held in the city-state in late October.
Innovation plays key role
Gan said that the global COVID-19 crisis over recent years has made it necessary for countries around the world to change as "we can no longer operate the same way we did before". As Southeast Asia and the rest of the world are recovering from the pandemic, they look for new opportunities and innovation plays a "very important part", he said.
"The startup system also plays a very important part in our new growth engine, particularly in the area of the digital economy and the green economy," Gan said.
"We also are looking for innovation and new solutions to challenges. And we also find that the whole ecosystem of innovation is not just about Singapore — it's entire ASEAN region," he said, referring to the Association of Southeast Asian Nations.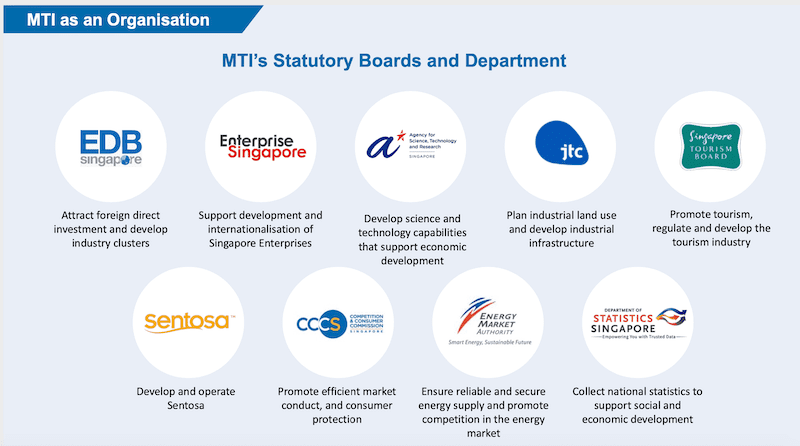 Global innovation alliance
Singapore has established a global innovation alliance to bring innovation-related companies together and to find solutions together, with the goal of spurring a vibrant innovation ecosystem, according to Gan. The focus is on startup companies because "the bigger companies don't need our help and they have their own market access," he said.
"Innovations cannot be contained in just one country, one company or one business. You need to expand your horizon to tap into innovative activities and innovative spirit beyond Singapore and beyond our region," he said.
"So, we cast on net wider and can catch more fish and catch bigger fish."
For Gan, the key to keeping Singapore innovative is that it must remain open to talents, investments, and ideas. "We will then become a test bed for many would-be unicorns and would-be startups. The next step that we need to think about enhancing and strengthening is our regional and global network of innovation," he said.
A regional hub in many areas
Due to its strength in geographical location and connectivity, Singapore has served as a regional hub for travel and finance. The island state is becoming also a digital hub due to its digital connections with the rest of the world, according to Gan.
"We are hoping that we are also now a hub for ideas, innovations, and enterprises and startups," he said. "The idea is using Singapore as a hub for travel, for physical connectivity, for digital connectivity, and now for innovation."
For him, the key for Singapore to reinforce its status as a regional hub is to make sure that the country remains attractive to businesses and investors by providing opportunities for them. "We need to create a conducive environment that makes Singapore an attractive place to operate," he said.
Also, there is a need to make sure that Singapore remains innovative, open to talent, and open to businesses to operate from there. He also saw the need to ensure that his country's system is robust, reliable and credible.
"This way we will then be able to continue to make Singapore an attractive place for innovations and enterprises," Gan said.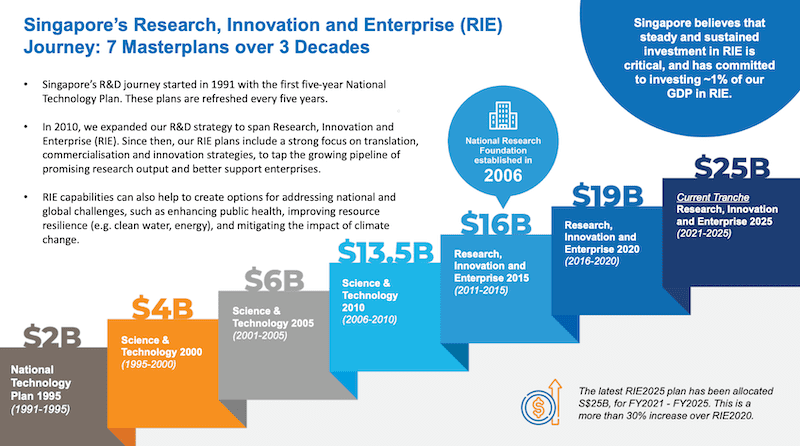 Shortage of tech talents
The Singaporean minister pointed out that a shortage of tech talents has become a "global problem" — and Singapore and Thailand are no exceptions.
"I know Thailand is recruiting tech talents very aggressively. Tech talents will always be short, so the key is how to keep Singapore attractive for tech talents to work here. And one important aspect of making Singapore an attractive place for tech talents to work here — whether it's local or foreign — is connectivity," he said.
Good connectivity is necessary for innovation projects involving a multinational collaboration, he said. For instance, when a Singapore-based company experiences a problem, its branches from different parts of the world will come together to work on a solution together.
"You have expertise in different parts of the world looking at different aspects of the problem and solving the problem together. So, this collaborative approach to innovation and enterprise is going to be the hallmark going forward, and therefore connectivity is very critical," Gan said.
Tapping global resources
For him, Singapore needs to strengthen its attraction as other countries in the region — particularly Thailand, Vietnam, and Indonesia — "are also making themselves very attractive".
As Singapore has a very small population, about 5.5 million people, compared to its neighbours. "Even though we train every Singaporean to be a tech talent, it's still not enough," he said.
So, the island state simply adopts the concept that its tech talents should not be limited to only those who are physically there.
"We need to have a way to tap the global resources and that is how we will make Singapore successful as a hub for talents, ideas, and innovations," Gan said.
That is why connectivity is "very crucial", according to him. He said that with today's digital technology, virtual remote collaboration is now becoming a lot more feasible than in the past.