SAP, the Germany-headquartered enterprise solutions provider, has a strong vision of helping the world run better and improve people's lives.
In Asia, SAP established strategy for empowering Asia's sustainable future through people, purpose and partnerships, which it regards as a strategic growth market, according to Paul Marriott, the SAP president for Asia Pacific Japan (APJ).
Asia has seen sustainability challenges because it houses several significant manufacturing bases. Carbon emissions across the region account for 45 per cent of total global emissions — more than double those of North America and Europe combined.
The Asia Pacific is the fastest-growing region, accounting for 35 per cent of the world's total gross domestic product (GDP). The figure is projected at 40 per cent by 2030.
Marriott says the goal is to help Asia create more enterprises of sustainability, and not just intelligence. This involves waste management, workforce quality, technology and innovation.
He said that to empower Asia's sustainable future, SAP focuses on three areas in collaboration and partnership with its customers. These are cloud-based automation through the "RISE with SAP" service, networking in the Business Network ecosystem, and reducing waste and emissions through environmental, social, and corporate governance (ESG).
"All these three are related. We have done the first one for 50 years to offer automation and make companies more productive. We shift it now to the ecosystem through the Business Network and to get significantly more automation at scale. By doing these two things, you can measure sustainability from end-to-end the sustainable process," said Marriott.
Founded in April 1972, SAP is celebrating its 50th anniversary this year.
RISE with SAP, a bundling of existing SAP solutions that focus on supporting customers, was launched in January 2021 to help customers with digital transformation.
The service has been used by more than 2,000 customers, 400 of which are in the Asia Pacific and many in Thailand. Among them is Global Power Synergy PLC (GPSC), a subsidiary of Thai petroleum giant PTT involved in energy generation and distribution.
"RISE with SAP is to get traditional software on the cloud to be digitally transformed. This is the first big investment area for SAP," said Marriott.
For Thai Medical Glove (Thailand), a top rubber gloves manufacturer in Southeast Asia, SAP's cloud solutions and RISE with SAP have been instrumental in its transformation into an intelligent enterprise.
SAP's Business Network connects all the partners and organisations in its global ecosystem, including suppliers, manufacturers, logistics and asset service providers. This offers more convenience in doing business and more choices in procurement. Enterprise resource planning (ERP) gets easier with the Business Network.
Regarding the reduction of waste and emissions, SAP can monitor and capture Scope 3 emissions, which refer to indirect emissions that occur in the value chain of a company, resulting from its business activities but from sources outside its control.
Meanwhile, the Japanese-based DIC Corporation has partnered with SAP to undertake a pilot project using blockchain technology in the construction of a waste plastics traceability system that will advance the recycling of plastic resources. As part of its sustainability program, the company promotes efforts to achieve greater circularity in the market for food packaging.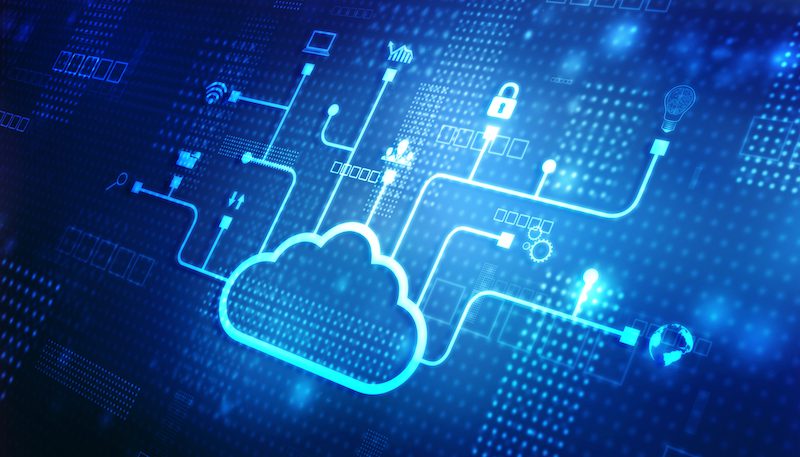 Take-make-waste process
SAP invented and defined the ERP category of software involving automation of the core business processes. The EPR system manages all the business management resources, including raw materials, workforce, machinery, equipment, and transportation.
Better still, SAP's ERP system takes into account sustainability, which is a resource management problem, for better use of resources. However, ERP alone is not enough, and cloud computing is also needed along with a workforce management platform.
SAP's portfolio categories including ERP and supply chain, human and people management, intelligence management, customer experience, and business technology platform are in the cloud to drive digital transformation and automate operational process.
All solutions are connected to the network. The ERP system is connected to a spend network called the intelligence ERP network and all solutions look at how you move the take-make-waste process.
"SAP is the business process company. We change our process to get the circularity to get a sustainable process. We think of empowering Asia's sustainable future through the inclusive environment and working with the ecosystem to drive innovation," said Marriott.
SAP Labs across APJ
SAP brings development labs, engineering organisations into Asia to work with customers in the region. It has development labs in Japan, South Korea, India and recently in Singapore, which serves Southeast Asia. It is a part of the total 21 labs in 18 countries.
The labs focus on three areas — sustainability, artificial intelligence and machine learning as a key technology for automation, and how to build a business network to support Southeast Asian industries.
In Thailand, businesses rely on communication platforms such as LINE and WeChat. SAP integrates these technologies into its cloud solutions. For example, Banpu Group is the first company in Thailand to have co-innovated the social media integration (SMI) service, an extended technology from SAP SuccessFactors.
By providing the new intelligent cloud-based HR service on the LINE and WeChat platforms, Banpu PLC gets real-time insights and feedback from employees to help the company enhance employee engagement and improve business outcomes.
Focusing on people
Getting workforce equality is also an important commitment for SAP, said Marriott.
In Southeast Asia, women constitute 51 per cent of SAP workforce and 46 per cent of its leaders, which means it has attained gender equality in the region.
Especially in Thailand, 54 per cent of the SAP workforce are women, and it ensures that at least 30 per cent of its leadership positions are assumed by women by the end of 2022.
The company's progress in the area is significantly ahead of the tech industry's average. It builds diversity in the workforce and expects to get better outcomes since diversity creates better creativity, better business execution, and more sustainable business.
SAP was named the software industry leader in the Dow Jones Sustainability Indices (DJSI) for the 15th consecutive year, underlining its status as an ESG front-runner.
"Through 14 years, SAP has remained number one as the most sustainable company in DJSI," said Mariott.
With solutions that touch 77 per cent of all worldwide business transactions, SAP understands its responsibility to champion sustainability throughout all sides of the business, he said. The company has targets and initiatives in place to be carbon neutral by 2023 and be carbon zero by 2030.
"SAP is seriously committed to zero waste, zero emission, and zero inequality. And in Southeast Asia, from the gender perspective, we already achieve equality," said the president.
SAP SuccessFactors, the Human Experience Management solution, offers individualised experiences and strategic solutions that empower employees to reach their potential.
Banpu PLC has been implementing this platform that helps improve transparency involving gender equality through the pay and promotion priority.
Main purpose
To help empower Asia's sustainable future, SAP encourages its customers to reduce carbon footprints. SAP customers across the continent have the potential to remove billion tons of carbon from the atmosphere.
About 17 billion tons of emissions are released every year in Asia. With many initiatives across the Asia Pacific, one billion tons of emissions are expected to be reduced in the next two to three years.
"It is not SAP directly, but it is empowering with our technologies to help them create this sustainable process to drive down the carbon emission," said Marriott.
The energy industry is generating high carbon emissions. That is why SAP collaborates with partner through the Catena-X Automotive Network (Catena-X), the automotive alliances in Germany, to create more sustainable value chains that can help cut emissions significantly.
"Energy, automotive, chemical and mining are industries that have high emission footprints. We focus on working with them to accelerate their emission reduction faster," said the SAP APJ president.
In the next 5 to 10 years, organisations have to be fully sustainable. Those that move faster on the issue will get more advantages. Consumers, especially young ones, prefer to work for sustainable companies and buy sustainable products.
SAP can help companies to operate more sustainably by reducing emissions and waste through its business solutions in the cloud platform, with a huge range of enterprise software applications and technologies available.
Mission in Asia
SAP works around sustainability, people and talent, and innovation through its ecosystem. With the COVID-19 pandemic, the customers realize they need a digital transformation that is sustainable.
SAP aims to be a cloud company with US$ 22 billion in revenue by 2025. This global goal requires contributions from the APJ region.
"We want to help our Thai customers reduce emissions faster and by more than 40 per cent by 2030. We also want to help Thailand achieve carbon neutrality faster than 2050 [which was previously pledged]," said Marriott.
He added that if SAP helps accelerate the efforts to reduce carbon emissions, the Thai government's target of one billion tons can be attained in three to five years.
Education is another area that SAP has been actively engaged in the APJ region and Thailand.
SAP works with educational institutions through its University Alliances program, which enables schools and colleges across the world to integrate the latest SAP technologies into teaching. That is part of SAP's long-term plan to build more opportunities for talents coming into the market.
"Between now and 2025, if it can get to 5 per cent of STEM talents in Asia that would be one million more certified professionals," Marriott said, referring to graduates in science, technology, engineering, and mathematics.