This strategy aims to build a comprehensive digital ecosystem, leveraging intelligent networks, cutting-edge technology, and strategic partnerships with local and global players in various sectors.
The ultimate goal is to deliver exceptional digital experiences to Thai people while promoting inclusive growth and unlocking their potential through digital education.
AIS showcases capabilities on world stage as the only Thai corporate to win WSIS Prize 2023
This strategy includes investments in infrastructure, such as the Green Data Centre and the One Stop 5G Platform for industry, as well as cross-industry collaborations with merchants, financial institutions, and content providers. With this approach, AIS aims to overcome boundaries and create an ecosystem that benefits customers, the Thai public, and the nation as a whole.
AIS' leadership in breaking free of limitations is highlighted by its emphasis on the ecosystem economy, which leverages next-level digital experiences in collaboration with partners at every level from local to global. This approach prioritizes grass-roots economies, driving the mutual growth of the digital economy.
AIS' 2023 operations plan sets a new milestone by aiming to turbocharge economic growth through the inclusive cross-sector integration of the ecosystem economy. This approach seeks to unlock the full potential of Thailand by building up Intelligence Infrastructure powered by the nation's biggest 5G and home internet network. By delivering exceptional experiences to customers and the Thai public, AIS is leading the way in leveraging technology to drive economic progress.
AIS is investing 27,000 – 30,000 MB this year in the development of a Digital Intelligence Infrastructure, which includes 5G networks, home internet, and 5G platforms for industry. This infrastructure will enable cross-industry connections and collaborations with 1.8 million small merchants nationwide, driving mutual growth for the benefit of customers.
Bangkok Bank with AIS launches Be1st Digital AIS POINTS debit card.
In addition to these efforts, AIS is committed to leveling up digital talent capabilities for the Thai people through education platforms that promote digital skills and cyber-immunity. These initiatives prioritize human capital and sustainability, recognizing the critical role that technology and digital capabilities play in driving economic progress and improving quality of life.
Somchai highlighted that despite fierce competition, the company's operations last year generated growth in profits, revenues, and customer numbers. AIS is currently able to deliver the fastest 5G network speeds in Thailand, providing exceptional digital services to customers. The company's 5G network also boasts number one coverage nationwide, reaching over 87% of the population.
Furthermore, AIS has achieved significant success with its high-speed AIS Fibre broadband internet, which is available in every location across Thailand and has reached 8.8 million Thai households. These achievements underscore AIS' commitment to providing reliable, high-quality digital services that meet the needs of customers throughout the country.
Somchai further emphasized that AIS is capable of overcoming challenges and adapting to the changing face of competition. To this end, the company has developed the concept of "AIS BEYOND THE BOUNDARIES," which aims to take customers and the Thai public beyond limitations while building an ecosystem economy for mutual growth. With this approach, every AIS user can expect to receive the best possible experience at any time of the day.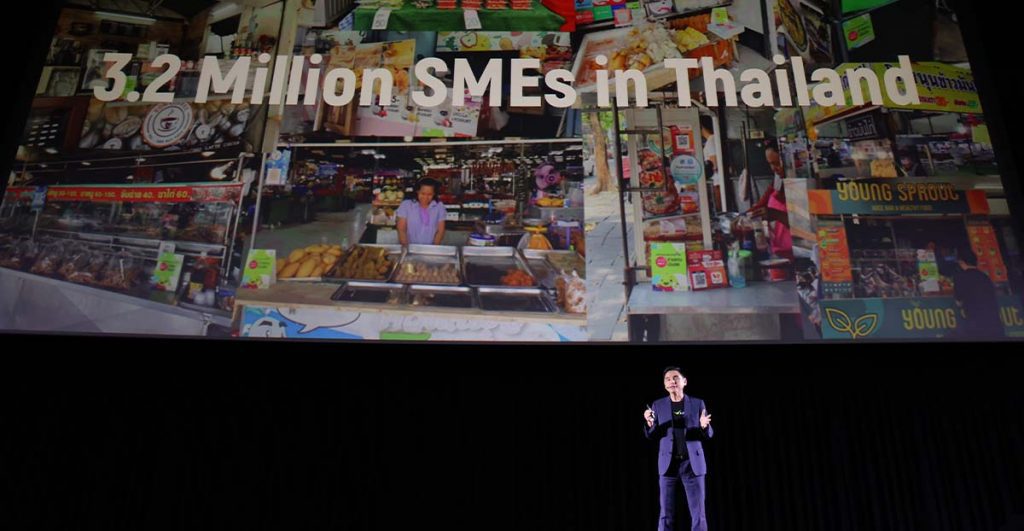 He elaborated on AIS's vision to provide the best products and services to customers and the Thai public by breaking past boundaries and creating an ecosystem economy. AIS considers every sector as a combined ecosystem with new capabilities for inclusive growth in the economy. Networks should be interactive and constantly engaging with customers, providing personalization services that match their desires and delivering them in real-time.
Additionally, AIS employs autonomous network monitoring technology to monitor customer usage and automatically allocate network capacity. To further enhance customer experience, AIS has also implemented intelligent service from AI assistants to detect and troubleshoot issues with smart diagnostics.
AIS is revolutionizing the industry by elevating its Digital Intelligence Infrastructure to new heights. With a total of 1460 MHz, AIS holds the most wave bands of spectra across low, middle, and high frequencies. Collaborating with NT, AIS is building a robust national digital infrastructure that deploys frequency bands to benefit the Thai people.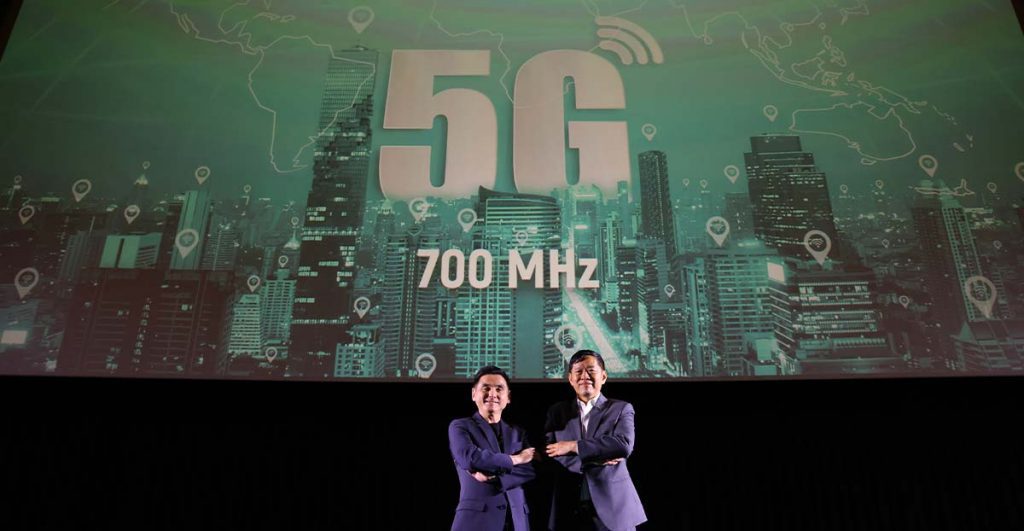 This allows NT to provide efficient service as a national telecom organization while AIS customers receive even better service with an additional 700 MHz frequency band. With a total of 40 MHz on the 700 MHz band (Downlink 20 MHz and Uplink 20 MHz), AIS can provide seamless service for every use case.
AIS has achieved a significant milestone by rolling out its energy-efficient 5G SA (Stand Alone) service to all 77 provinces, providing 92% coverage in the Eastern Economic Corridor (EEC). Recently, the 5G service has been upgraded to support high-frequency Millimeter Wave, achieving a remarkable 3 Gbps on the 5G Millimeter wave network in the 26 GHz spectrum for the first time in Thailand, surpassing the 5G standard on an advanced smartphone.
In addition, AIS Fibre has reached every location in Thailand, serving 8.8 million Thai households and capturing 16% market share subscribers.
AIS has set a new standard in Transparent Fiber Optic technology by connecting the equipment to project the signal, enabling Gigabit transfer speeds in every room of the house simultaneously, while providing Seamless Roaming on WiFi for the best home internet experience.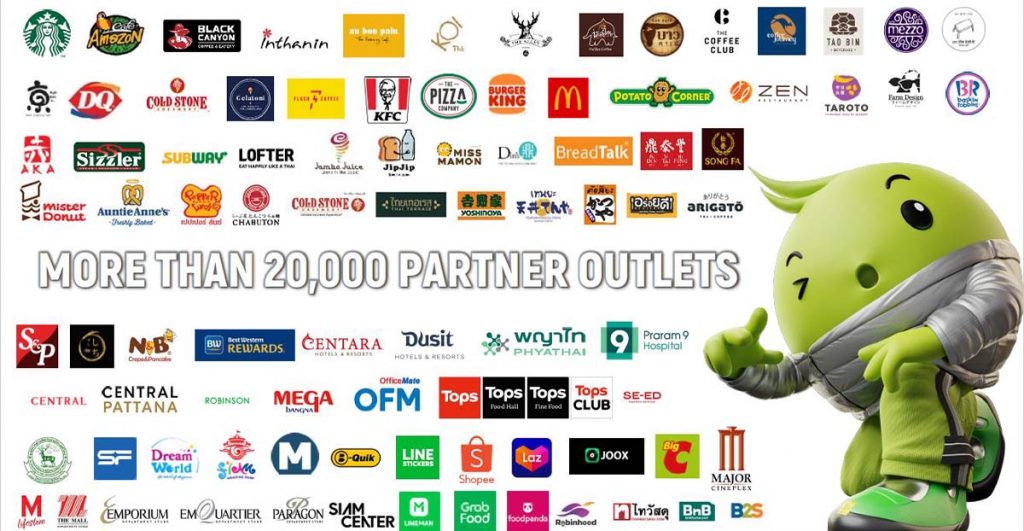 AIS is committed to upgrading the industrial sector with its AIS PARAGON platform, which is a next-generation orchestration platform designed to efficiently manage industry resources through cloud and edge computing. Furthermore, AIS is constructing the largest data center in the country, the Green Data Center, to support its growing infrastructure needs.
AIS is collaborating with partners in various sectors to support local economies and provide exclusive privileges to customers. Working with over 1.8 million merchants, including independent retailers, mom and pop stores, and street food vendors, will help to boost small businesses and drive economic growth.
Additionally, partnerships with leading retailers like Central will provide customers with more opportunities to redeem their AIS points for rewards such as dining, travel, and shopping. The conversion of debit card services to apply Be1st Digital AIS POINTS is also a step towards expanding online shopping and supporting the digital economy.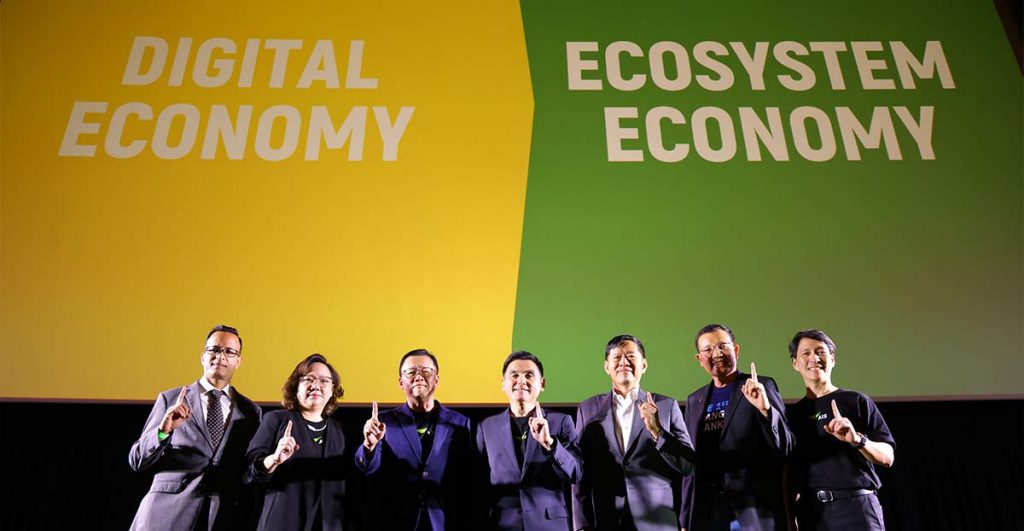 The CEO of AIS, Somchai, recently discussed the company's investments and initiatives aimed at creating a strong digital ecosystem in Thailand. AIS has been expanding its digital infrastructure by acquiring a significant amount of spectrum across low, middle, and high frequencies, as well as partnering with NT to develop a resilient national digital infrastructure.
AIS has also been rolling out its energy-saving 5G SA service, which now covers all 77 provinces in Thailand and supports high-frequency Millimeter Wave. In addition, AIS Fibre home Internet now reaches every location in Thailand with 8.8 million households and offers Transparent Fiber Optic technology for faster speeds and better coverage.
Another key initiative is AIS PARAGON, a Next Generation Orchestration Platform that helps industries manage their resources more efficiently through Cloud and Edge Computing. AIS is also building the biggest data center in Thailand, the Green Data Centre, to support its expanding digital infrastructure.
AIS and ZTE launch 5G terminal devices
AIS partners ZTE to open the first "5G A-Z Center" in Thailand
AIS has been collaborating with partners in various industries to power local economies and offer exclusive privileges to its customers. Partnerships with shops, retailers, and financial institutions have enabled AIS customers to access a range of services more easily, including financial services and online shopping.
Furthermore, AIS has partnered with global brands like Samsung TV, ZTE, and leading content providers like Disney+ Hotstar, Netflix, and beIN Sports to offer a variety of digital experiences to Thai people. The company is also working on improving access to digital education through partnerships with leading Canadian educational institutions and promoting cyber-security awareness through the AIS "Aunjai CYBER" program.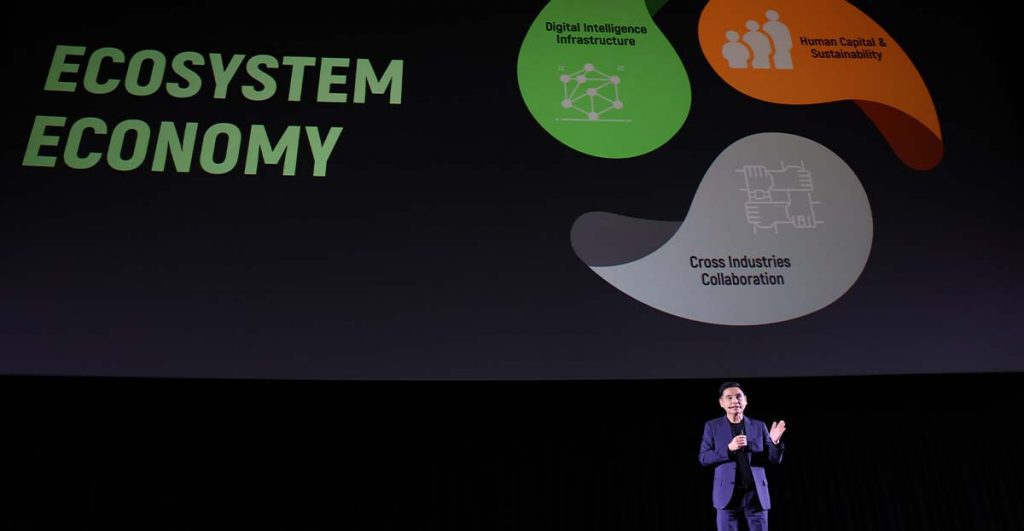 AIS is committed to creating an inclusive digital ecosystem in Thailand that benefits customers, the public, and the nation as a whole.
Digital badges for participants of AIS Go Green tree-planting project
KBank selected for inclusion in global sustainability indices
Bluebik Vulcan MD focuses on digital intelligence to face challenges